Structured Performance Web Hosting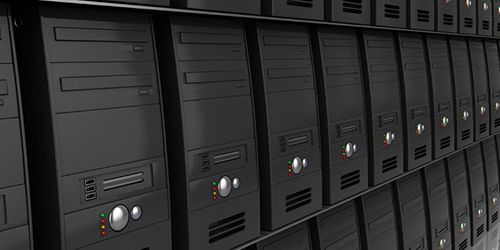 A good web hosting provider needs to stay ahead of the game before they find themselves losing it.
In today's modern world, Performance Website Hosting has become an increasingly vital component behind what makes a good website. For decades reliability and security topped the list when it came to choose a website hosting provider. Website hosting reliability and security certainly remains at the top of this list, but website speed and performance has become the focus of the modern-day webmasters.
Today's websites demand more speed and performance than they did even a few years back. The technology and coding behind today's websites has become more complex, requiring more efficient and structured performance website hosting solutions. Streamer Cloud is already ahead of the game when it comes to performance website hosting and we plan to keep ahead of the game for the foreseeable future.
In the past few years search engines such as Google have placed a much larger emphasis on website page load speeds. Many webmasters have yet to realize just how important page load speed has become and its full impact on SEO (Search Engine Optimization). Even if a webmaster has full knowledge of page speed and its impact on SEO, they may still be at risk of SEO page rank drops and decreased search engine visibility if their website hosting provider has not focused on page speed. At Streamer Cloud we take page speed seriously and provide the Performance Web Hosting services needed to achieve great web page loading speeds.
Web page loading speed and its tie-in with SEO is here to stay as stated in this Web master Central Blog post by Google.  Streamer Cloud's Performance Web Hosting plans are strategically structured for performance and speed. We are ready to meet any page speed challenges that Google tosses our way. We are willing to listen to our clients and work with them to remain a leader in website page load speed hosting.
Inside Our Servers
Speed, Performance, Efficiency | The Software Behind StreamerCloud's Servers
To assess a hosting provider's web hosting performance, knowledge of what's inside their web hosting servers is needed to make a wise decision. Many web hosting providers will type whatever it they need to attract potential clients. Having title tag proclaiming you are "The Best Web Hosting Provider Ever" is certainly not enough for most. Typing is just text. Showing is proof and proof is needed for clients to make the right web hosting choices.
Streamer Cloud offers the latest web hosting technologies. We offer what most web hosting providers are afraid to offer. When it comes to web hosting providers, unfortunately, anything "New" is viewed as difficult and time-consuming. Worst yet, "New" is viewed as something that will impact their bottom line.
Updating and improving web hosting technologies is a must in today's world. The clear majority of today's web hosting providers are simply ignoring advancement. Streamer Cloud is on the same page as our clients.  We seek out the latest web hosting industry trends and concur the solutions our clients require.
Basic
Awesome managed web hosting for video game streamers at only $9.95/month • 100% SSD Servers • 1 Managed WordPress Website • 2GB Storage • Unlimited Bandwidth • 3 E-Mail Accounts • Litespeed Web Server • CloudLinux OS • PHP 7.3 and MariaDB • 30 Day Money Back Guarantee • Standard Backups
Pro
More storage and resources as your website grows. • 100% SSD Servers • 1 Fully Managed WordPress Website • 5GB Storage • Unlimited Bandwidth • 5 E-Mail Accounts • cPanel Accesses • Litespeed Web Server • CloudLinux OS • PHP 7.3 and MariaDB • 30 Day Money Back Guarantee • Standard Backup and Restore Services
Prime
Commercial managed hosting for dynamic sites, heavy traffic, and selling merchandise and e-commerce. • 100% SSD Servers • 1 Fully Managed WordPress Website • 10GB Storage • Unlimited Bandwidth • 10 E-Mail Accounts • Managed Standard CloudFlare CDN Support • Litespeed Web Server • CloudLinux OS • PHP7+ and MariaDB • 30 Day Money Back Guarantee • Snapshot and Incremental Backup and Restore Services • Full Access to SEO Center • We take care of you level of Zealous Support • Only aspect this plan does not cover is website design and content creation